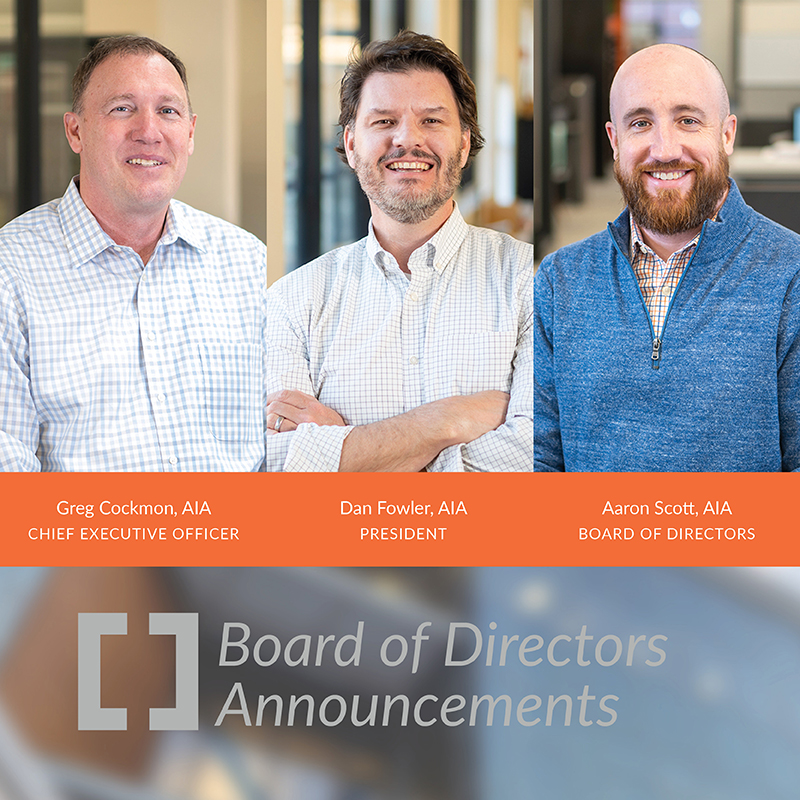 Cromwell Names New CEO, President, Board Member
Cromwell Architects Engineers announced January 14, 2021 that the company's Board of Directors has appointed Greg Cockmon as Chief Executive Officer, Dan Fowler as President, and Aaron Scott to the Board.
Cockmon, who has held the role of President of the company for the last 12 years, succeeds Charley Penix, who has been CEO since 2009. He is a 32-year veteran of Cromwell and will vacate the position of president to become Chairman of the Board and CEO.
Cockmon is a 1989 graduate of the University of Arkansas with a bachelor's degree in Architecture. He also attended Southern Arkansas University Tech where he graduated in 1984 with an Associate Degree in Architectural Applied Science. He began working in 1989 as an Intern Architect with Cromwell and has an extensive resume both as an architect and a project manager specializing in a variety of project types including medical, corporate, and government.
After over 20 years of management roles at Cromwell, Penix returns to full-time practice, focusing on mentoring and project leadership in our Healthcare group.
"Our firm, over the past 135 years, has some of the most dedicated, caring and professional people serving our clients throughout all of Arkansas and beyond so I look forward to continuing to work with Charley as he continues to serve his clients and am excited about what the future brings with a partner like Aaron who carries the same attributes," Cockmon said.
Dan Fowler will vacate the position of Chief Operating Officer to succeed Cockmon as President. He has held the role of COO since 2009. Fowler joined the firm as an intern at 19-years-old. He will maintain his current duties managing financial and business operations for the company along with the duties of President. He is a 1997 graduate of the University of Arkansas with a degree in Architecture and his profile of work includes urban, adaptive reuse, and campus projects. He has been actively involved in numerous urban projects and is heavily involved in the redevelopment and preservation of historic downtown areas in Central Arkansas.
Architect Aaron Scott has been named to the Board of Directors. He will lead the firm's Healthcare group, working alongside Penix, serving clients as the most prolific firm of Healthcare design in Arkansas. After a summer internship with the firm, Scott returned to Cromwell in 2005 upon graduating from the University of Arkansas with a Bachelor of Architecture.
"I am very excited to guide the Healthcare practice for the largest architecture and engineering firm in Arkansas," Scott said. "Cromwell is blessed with an innovative group of clients who share our passion for building community partnerships to advance patient care within our state and surrounding region."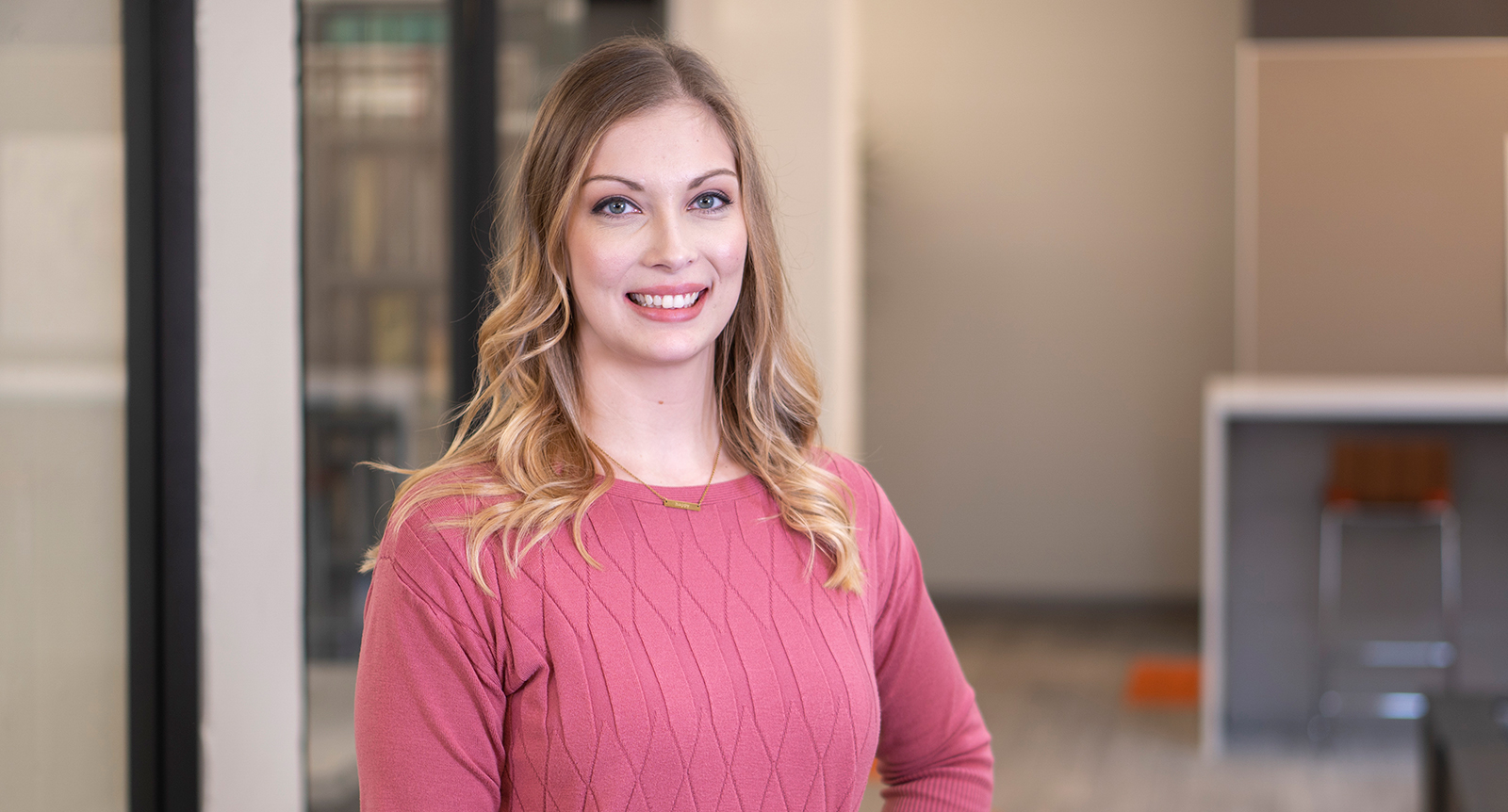 Brittani Mitchell Graduates with Degree in Civil Engineering and Construction Management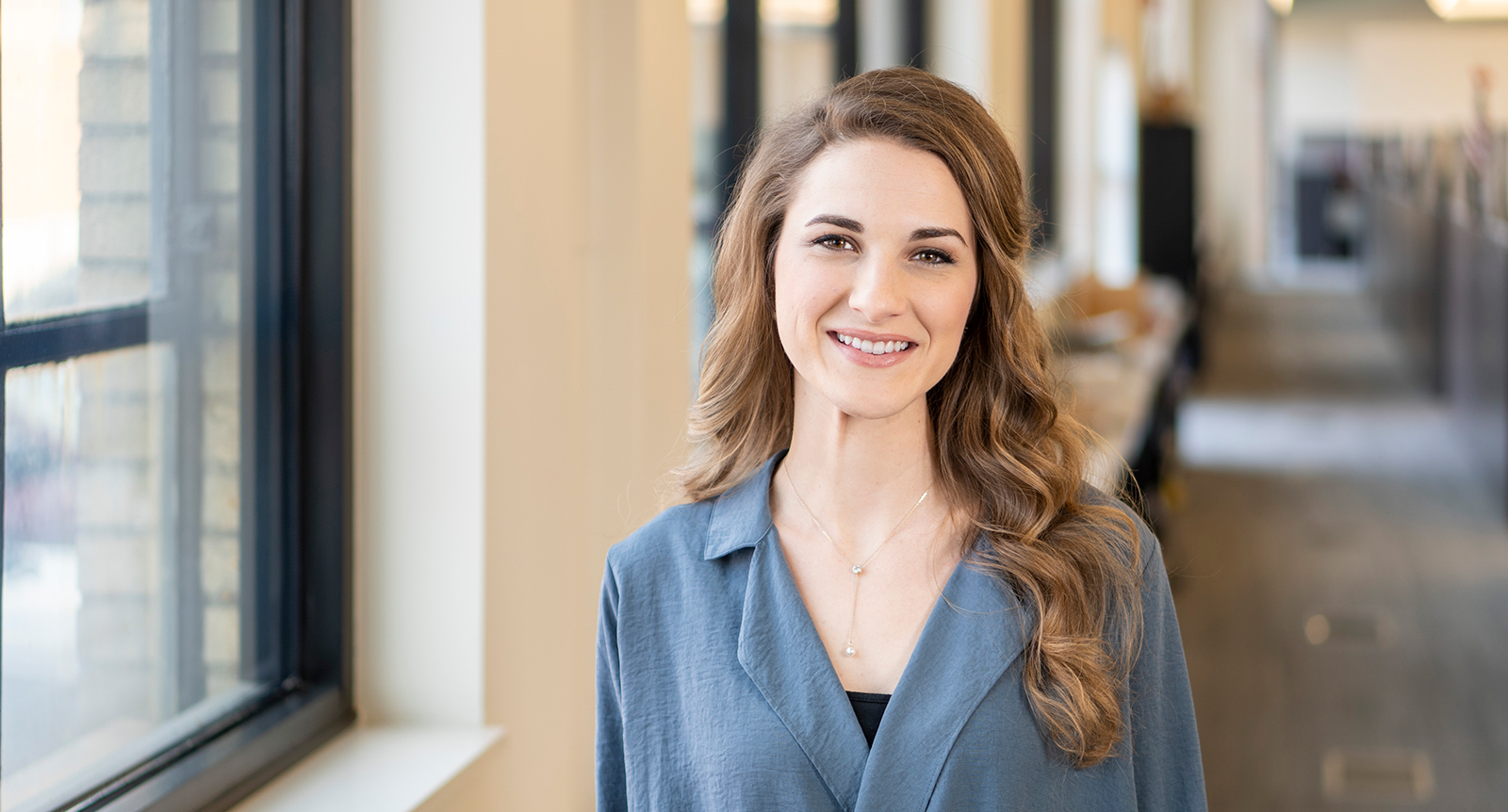 JoAnn Wickes Joins Cromwell as Interior Designer