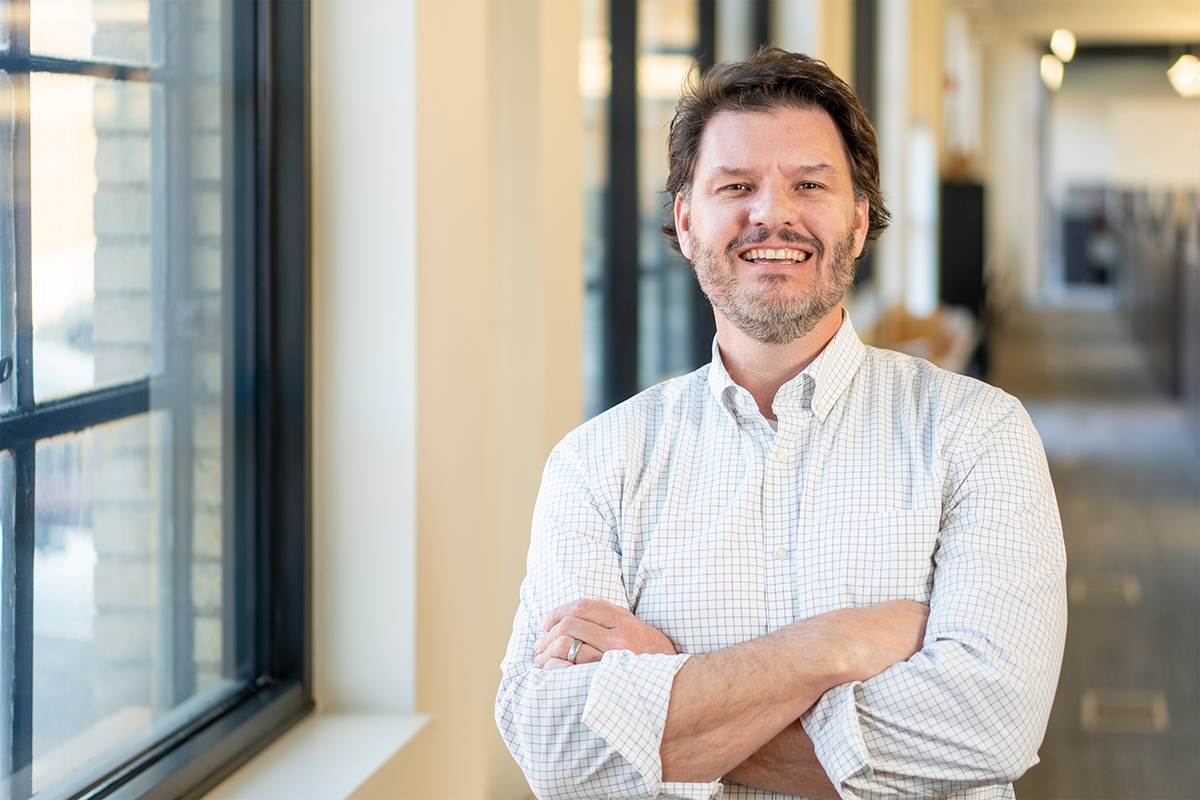 Email   |   (501)400-1004
A Little Rock native, Dan joined Cromwell Architects Engineers as an architecture intern at 19 years old and worked his way up to President with what he says was a lot of hard work, good timing, and the freedom from his bosses to explore the areas of business that interested him most. He is passionate about building our community because he wants Central Arkansas to be a great place to live, work, and raise kids for future generations.
The time of day Dan most enjoys is early morning because it is the time that he has for quiet reflection before the craziness of his day begins. Though he says there is never anything typical about his work days, except that no day is ever the same, he starts most days not having any idea which direction it may take, which keeps him on his toes. But, he loves having the opportunity to work with so many interesting and committed people, and the opportunity to do good in our community, especially in the East Village. And, he enjoys the occasional impromptu food event in the office.
In his free time, Dan enjoys exploring the outdoors, traveling, fishing, cars, building things, and relaxing on his patio. If he could have any other career, Dan says he would be a full-time artist, or a touring rock star, or maybe a real estate developer…