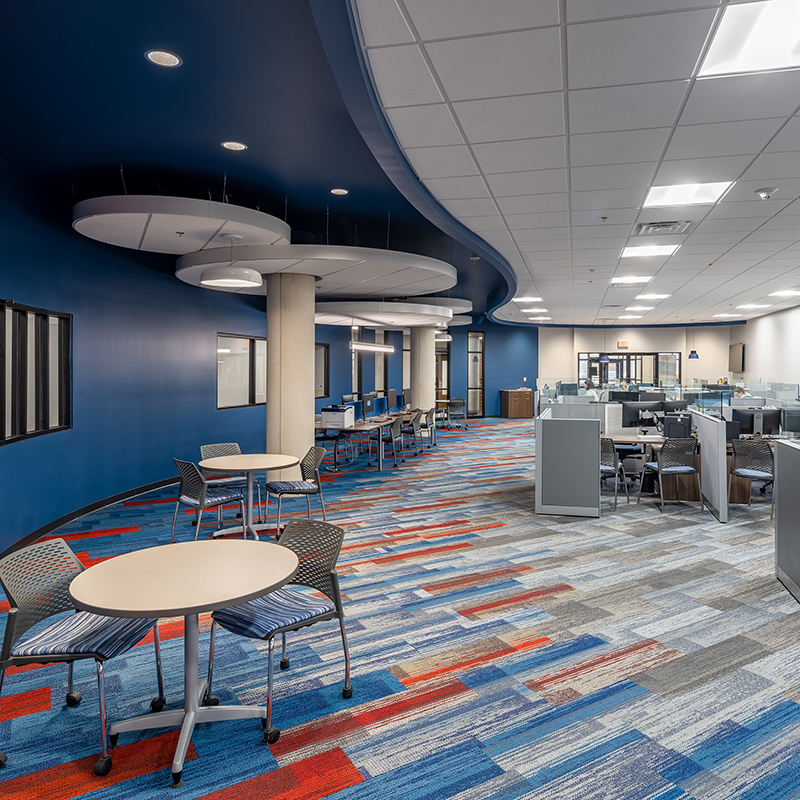 Cromwell Receives Four Interior Design Awards
Cromwell Architects Engineers has received four interior design awards from the American Society of Interior Designers South Central Chapter. Awards include the 12 Star Flats, The Paint Factory, Arkansas State University Newport (ASUN), and Arkansas Children's Hospital (ACH) Main Building.
Cromwell received a Gold award in Adaptive Reuse for The Paint Factory, the highest award in the category. Silver was awarded in the Model Home category for the 12 Star Flats and in Institutional for ASUN. A bronze award was given in the Custom Detail category for ACH's Main Building second floor corridor refresh.
"The ASID regional competition is a great avenue to view the wonderful work that our local designer friends are producing, as we celebrate each other's achievements. To have our own work recognized is exciting," Cromwell Principal and Director of Interior Design Cynthia Hawkins said.
The Paint Factory, the flagship revitalization project of Little Rock's East Village, is home to Cromwell's headquarters, 12 Star Flats, Cathead's Diner, the Print Shop, and a community room called the Mixing Room.
"Winning a gold level award for the Paint Factory is extremely special since this is Cromwell's home," Hawkins said. "It was truly a team effort which elevated the design of our headquarters and all facets of The Paint Factory."
The 12 Star Flats consist of 16 individual one-and-two-bedroom apartments and is part of The Paint Factory, designed to create a balance between the history of the building and the clean and contemporary look of today.
Cromwell designed ASUN's Student Connection, their one-stop service center. The design reflected the campus re-brand to the blue and gray Aviators and is now an open, inviting resource for students.
ACH's second floor corridor refresh reflects the theme of "River Meets the Forest," designed with various shades of soil and grass in the floor pattern, wood material along door entrances, and along elevators to look like bridges. The theme is used as a unique source of way-finding within the hospital.
Wellness in the Workplace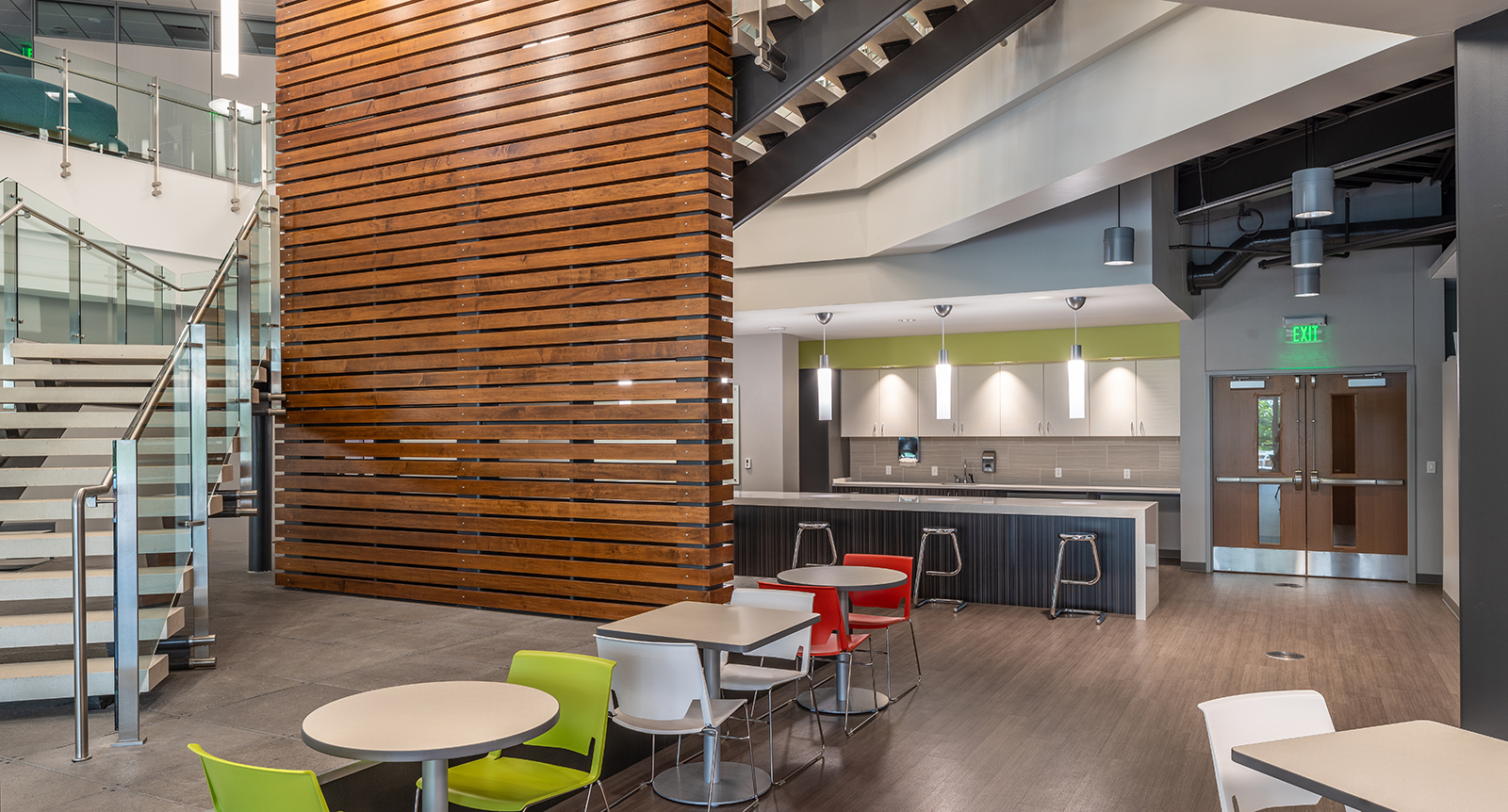 Emerging Trends for the Changing Workplace