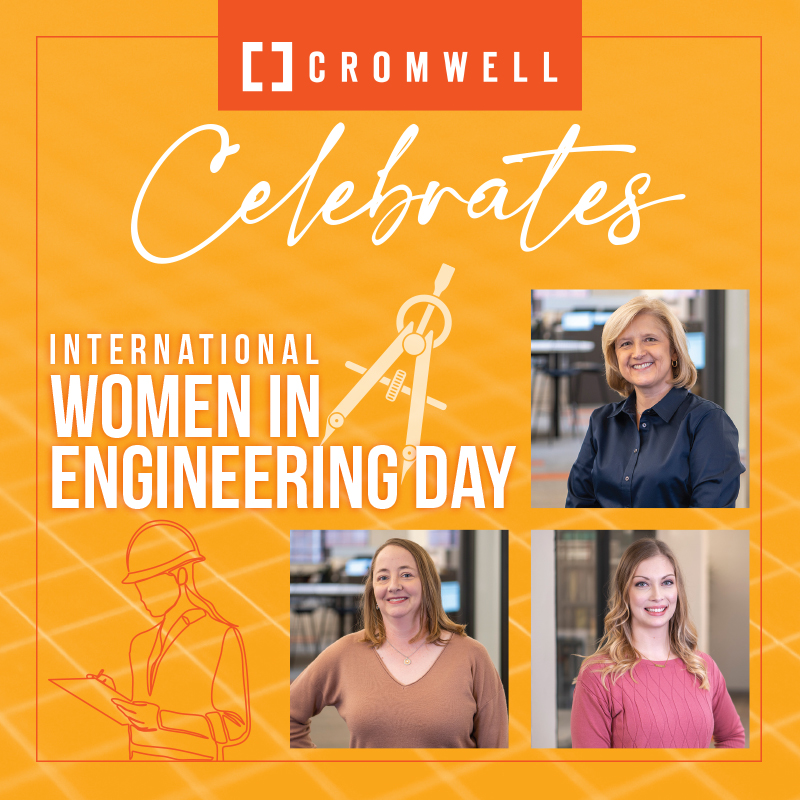 International Women in Engineering Day 2022
As Cromwell celebrates International Women in Engineering Day (INWED) on June 23, 2022, we're joining communities across the globe to bring attention to the amazing career opportunities available for women in this industry.
In the U.S., women represent only 13 percent of the engineering workforce and only 30 percent of women who earn degrees in engineering are still working in their field 20 years later.

INWED gives us a chance to highlight the work of the women in our firm who make this industry more diverse and accessible to all. Celebrating women's achievements in a traditionally man-dominated field reminds all of us how rewarding our work is. It gives us an opportunity to show off our careers, interests, and achievements.

Engineering is a sector in which women are making some huge waves. So today is all about the women taking part in some incredible achievements and showing just what they can do. The following is an interview with the women engineers in our office, Pam McElrath, Brittani Mitchell, and Tammy Siler.

What made you want to pursue a career in engineering?

Pam McElrath, PE, LEED AP BD+C: I was enjoying mathematics and my parents knew some of the professors and the Dean of the college of engineering.  They encouraged me to change from a mathematics major to an engineering major.  Finding out that being female (considered a minority in engineering) could result in a partial tuition scholarship sealed the deal.

Brittani Mitchell: I was always interested in architecture and really enjoyed solving problems. Structural engineering involves both. The more math the better!

Tammy Siler, PE, BCxP, CEM: As a kid, I was always interested in how things worked.  I spent a lot of time taking things apart! Engineering seemed like a natural progression.

What kind of education did you need to pursue your career in engineering?

Pam: Education is very important.  A good background in mathematics is very helpful to get through the engineering classes.  I have a Bachelor of Science in electrical engineering.

Brittani: An accredited bachelor's degree in civil engineering. It is not required, but a masters is recommended to further develop your education in your chosen discipline within civil engineering.

Tammy: Four-year mechanical engineering degree (BSME).

What do you find most exciting about your career in engineering?

Pam: It is really hard to narrow this down to one thing – getting to watch an undeveloped site magically turn into a building from piles of materials; watching an old vacant building become something useful again which can help revitalize a neighborhood or more; and seeing the younger generations learn and grow into engineers.

Brittani: The most exciting part of structural engineering is the constant evolution of design solutions. Every project we work on is original and not one is the same. You have the opportunity to be creative.

Tammy: Mechanical Engineering is a very broad field so there are opportunities in many different industries. In Energy Services, there's a good variety of projects and challenges. I've measured light levels on an athletic field in Belgium, been on the roof of a 12-story building across from the Pentagon, participated in envelope testing at a local medical clinic, and tested access control barriers at a military base in Germany. It doesn't get boring.

What would you say to a young woman wanting to pursue a career in engineering?

Pam: Don't let anyone tell you that you can't do it, because you can!  It is a very rewarding career to pursue, and you will have lots of opportunities to learn and grow.

Brittani: Go for it! It is going to be hard but when you finally make it as an engineer you are going to be so thrilled that the hard work paid off.

Tammy: Don't let being a woman influence your decisions about your career.  Follow your interests and explore your options.  Keep up with changing technology.  Maintain an awareness of your strengths and weaknesses and work to improve both.

What's your greatest work achievement to date?

Pam: This is a hard question to answer.  When I started this career almost 30 years ago, women engineers were very rare, so I guess my answer would have to be just succeeding in a very male dominated field. It was hard at times, especially in my early days, when a lot of people's mental image of any engineer was male. Hopefully I've helped change that perception, at least with the people I've worked with over the past 30 years.

Brittani: We have a joke that if you're not cut out for structural engineering you can go back to school to become a dentist. My greatest achievement is that I am not a dentist … yet.

Tammy: That's a tough question.  Seven years ago, I started working on a few commissioning projects in Europe.  Since then, I've helped develop and streamline our commissioning processes.  My role has evolved into high level project management for all Europe projects as well as providing support to our team as needed.  So, in summary, my greatest work achievement is the support I've provided to our Europe team, projects, and processes. 

Who is your favorite woman engineer?

Pam: All of the ones yet to come.

Brittani: Ruth Gordon Schnapp, California's first woman structural engineer. She challenged authority when it came to gender equality in engineering and fought to gain better representation of women in the field.
What do you think the future of the engineering industry for women looks like?

Pam: I think engineering will become an industry where women are no longer the exception, that engineering will no longer be a "male dominated industry", it will just be an industry.  Men and women will share all levels of the industry, from entry level to CEO.

Brittani: There is a bright future for women in engineering. For years there have been several industries, engineering included, that have seen very few women in the field. The ability for men and women to put their minds together as one can result in some amazing innovations and opportunities across all industries.

Tammy: The percentage of women engineers doesn't seem to have increased much since I graduated college, which has been a minute.  What has changed though, is the general attitude about women in engineering.  Most organizations have a much more inclusive mindset today and embrace the value of diversity in the workforce.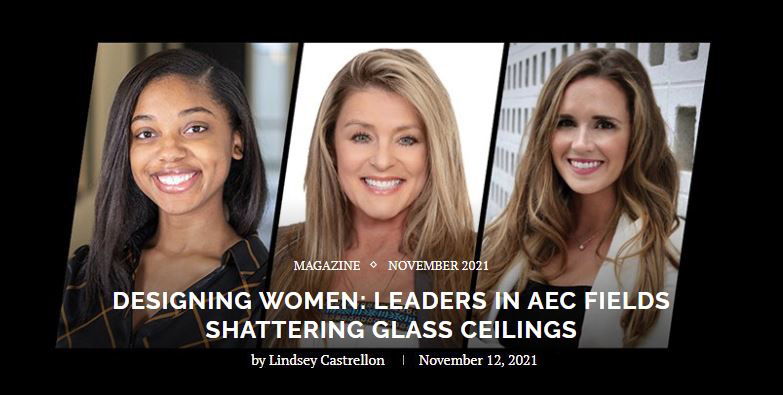 Designing Women: Leaders in AEC Fields Shattering Glass Ceilings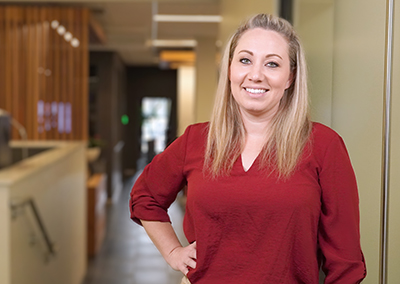 Jenna Maness Joins Cromwell