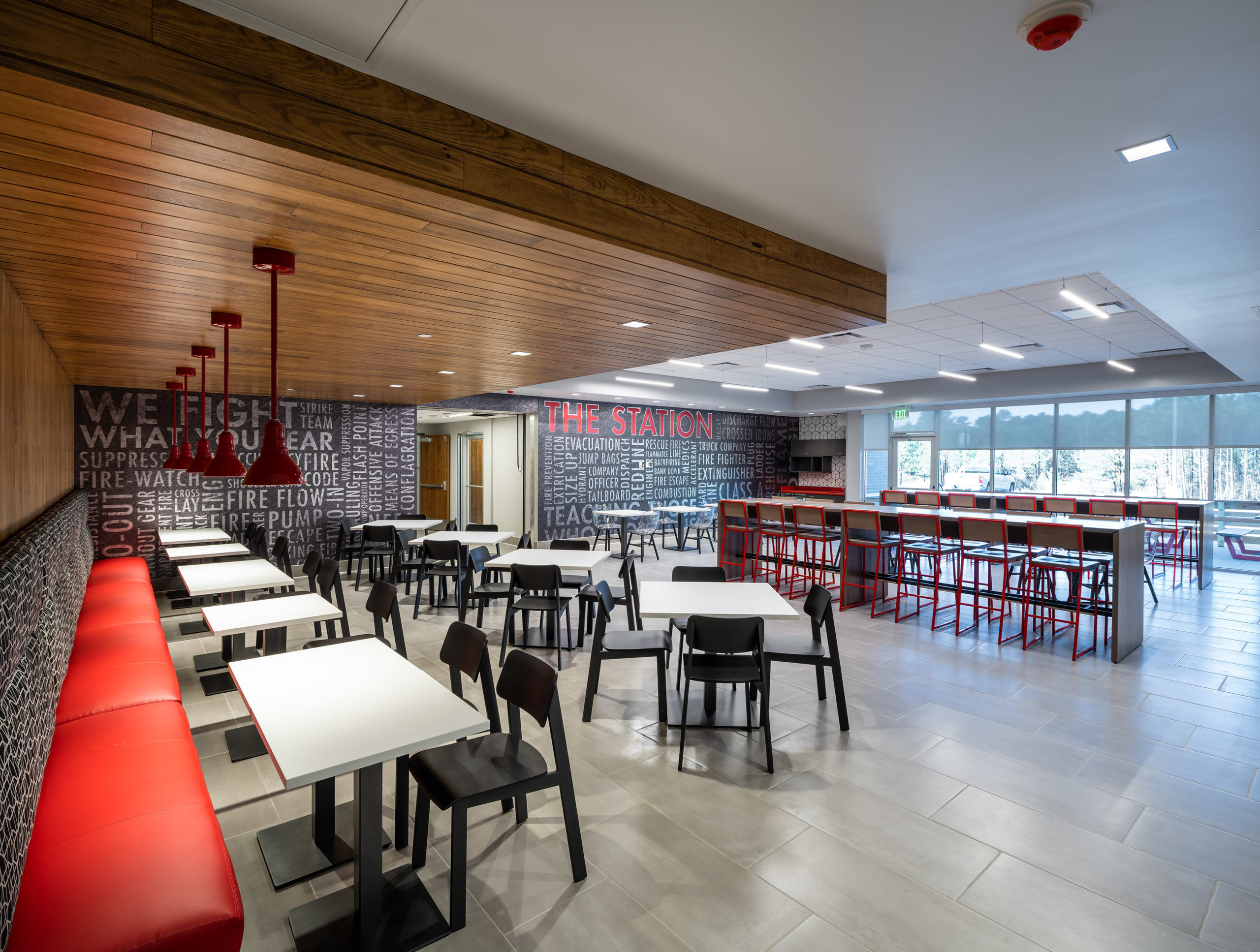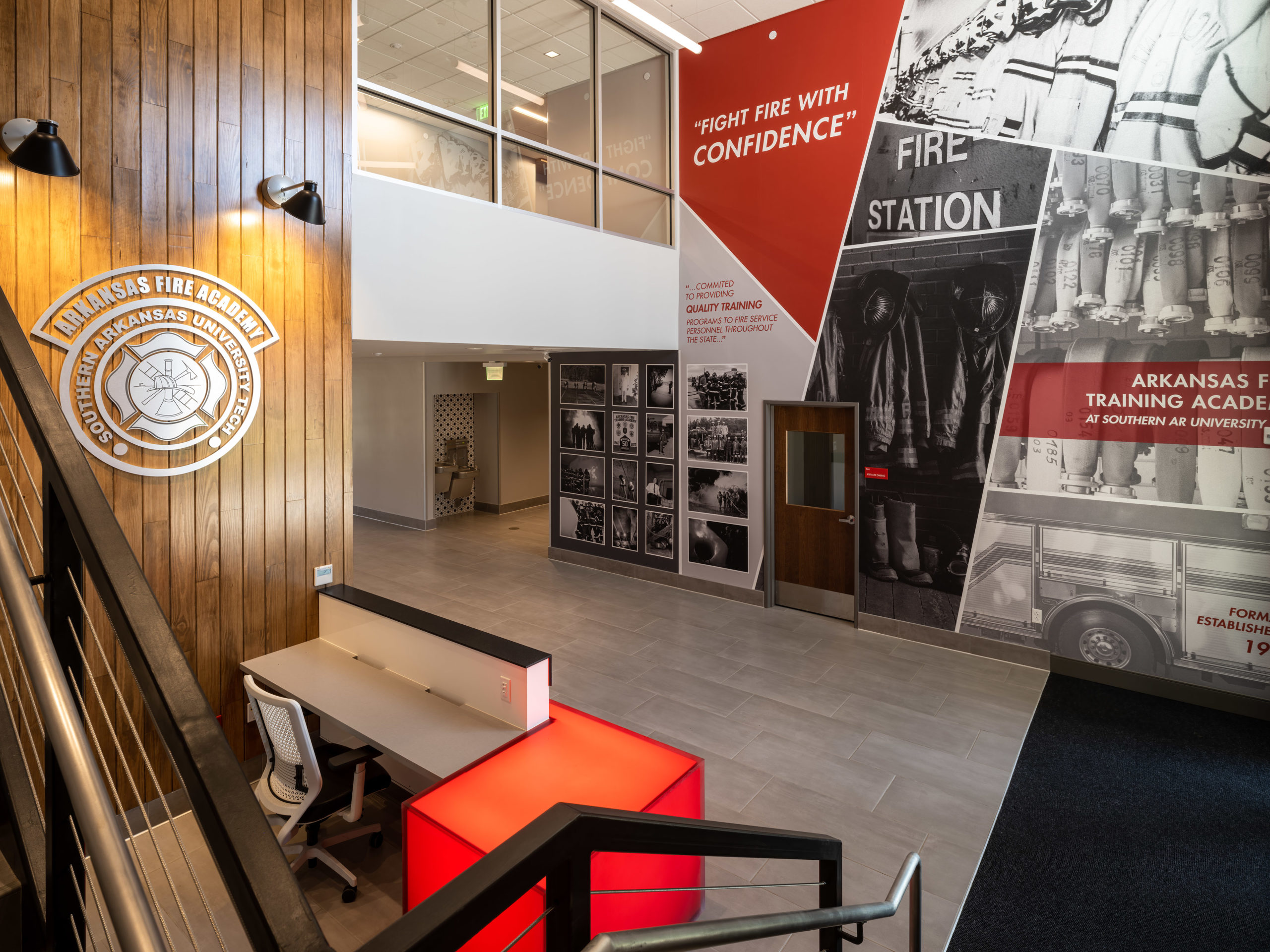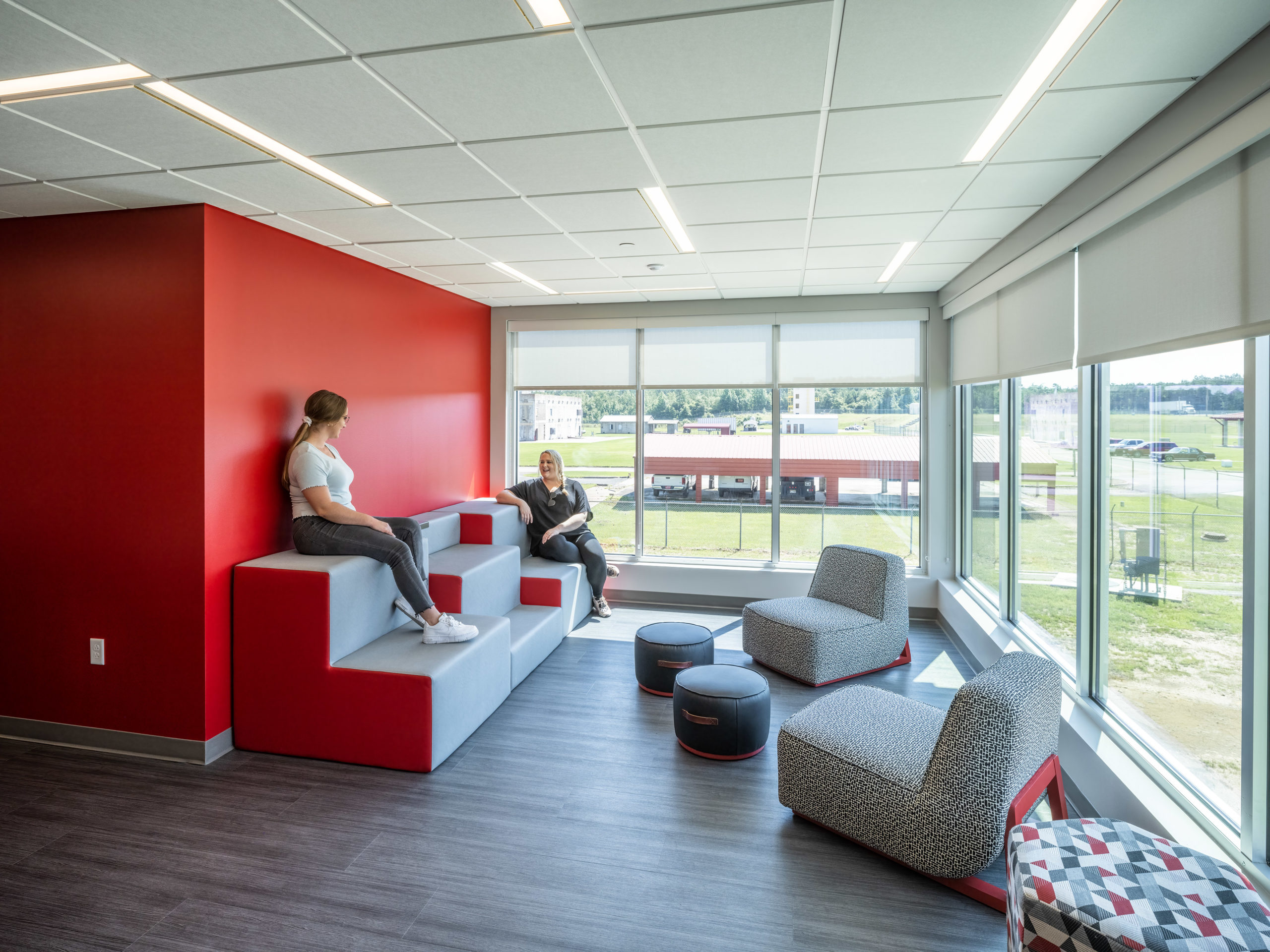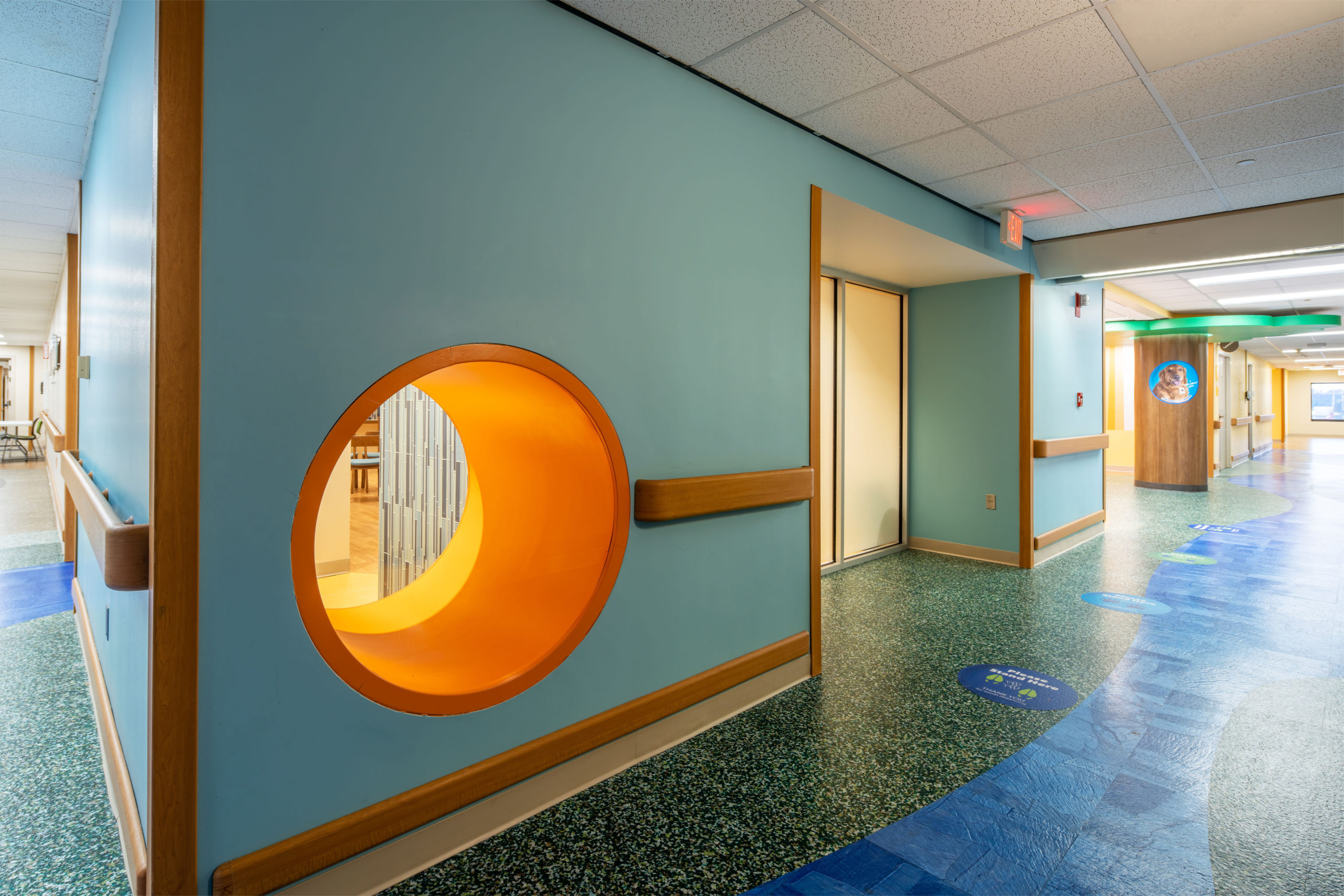 Cromwell Receives Two Interior Design Awards
Cromwell Architects Engineers has received two interior design awards from the American Society of Interior Designers South Central Chapter. Awards include the SAU Tech Fire Training Academy Dormitory and the Arkansas Children's Chapel.
Cromwell received a Silver award in the Institutional category for the SAU Tech Fire Academy Training Dormitory. Silver was also awarded in the Commercial/Single Space category for the chapel at Arkansas Children's.
"The ASID regional competition is a great avenue to view the wonderful work that our local designer friends are producing, as we celebrate each other's achievements. To have our own work recognized is exciting," Cromwell Principal and Director of Interiors Cynthia Hawkins said.
SAU Tech Fire Training Academy in East Camden, Arkansas needed a new dormitory for its students due to the poor condition of their existing housing, which were old military barracks built in the 1950s, off site. The new two story 37,500 square foot building, now next to their training site, includes 62 dorm rooms with Jack and Jill bathrooms, housing up to 124 students, a kitchen with dining hall, private dining space, public restrooms, laundry rooms and variety of study areas. The goal was to provide durable finishes with an updated interior full of bold color, geometric patterns, and variety of textures while including personal elements from the academy, including their mission as well as honoring fallen firefighters from around the state.
A request from Governor Asa Hutchinson was to use locally sourced wood from the state. The only wood option locally and rated Class A is southern yellow pine which was installed as the accent wall at the lobby entry that carries into the dining hall as well as the headers at all dorm entrances.
The 605 square foot Chapel at Arkansas Children's needed an interior refresh due to the last update taking place in the early 1980s that was Christianity focused with traditional pews. The renovation provides a warm and inviting atmosphere to patients, their families and employees for all denominations including a flexible worship environment for various events. Custom seating nooks with windows looking out into the hospital's main corridor, colorful glass mosaic tile, and mobile ottomans were incorporated for an area to appeal to younger visitors.
Wellness in the Workplace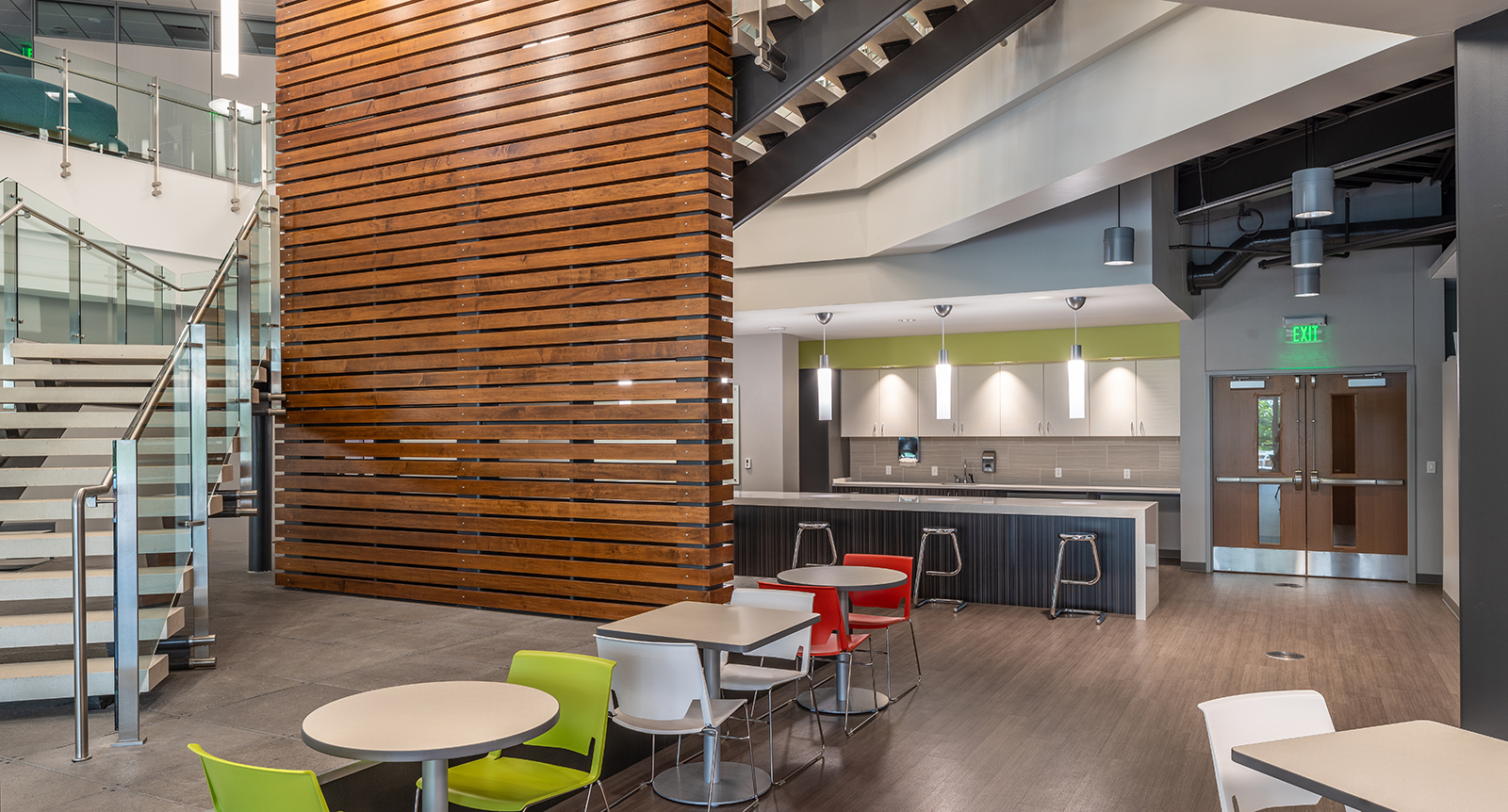 Emerging Trends for the Changing Workplace