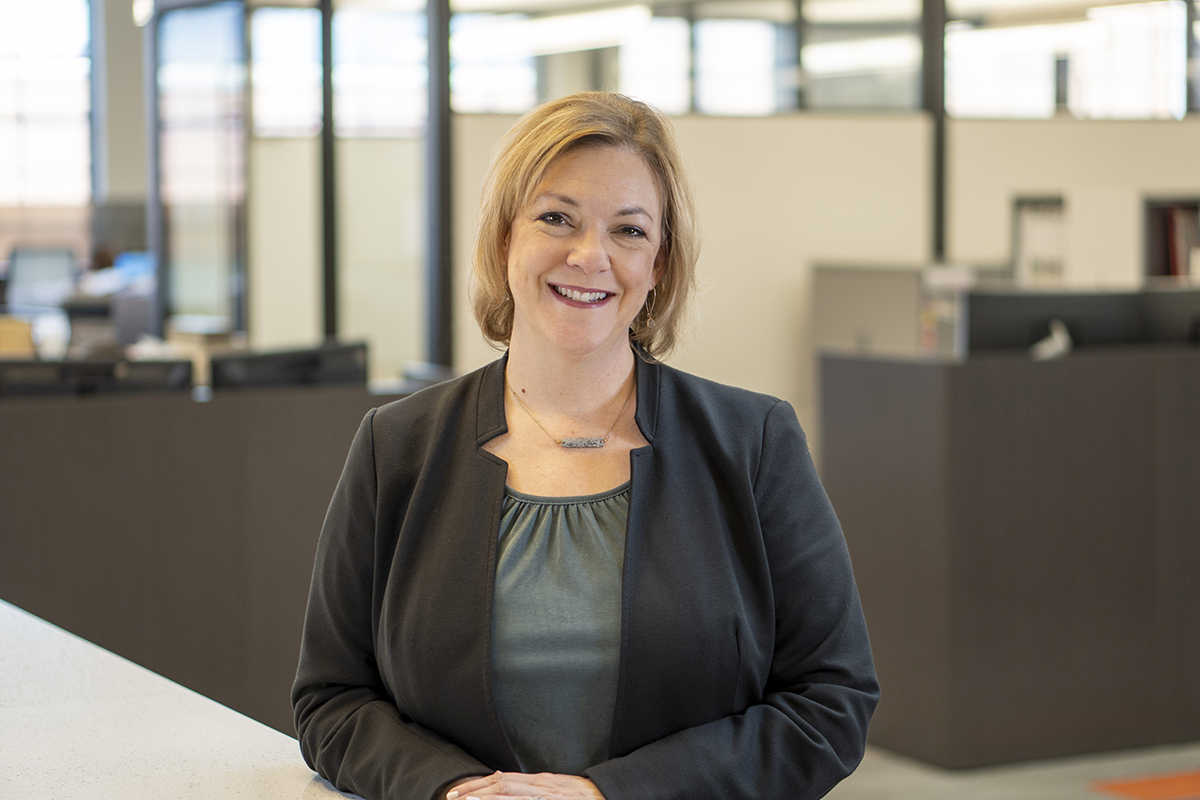 Cynthia Hawkins, ASID, LEED AP ID+C, EDAC
Email   |   (501)400-1045
Cynthia is the Director of Interiors and will be the first person to tell you that it is not anything like what you see on TV. While she says it's definitely a fun career, they do more than pick colors (don't get her started on concrete moisture vapor … or do if you need to know about it. She's super knowledgeable).
Cynthia says she wishes people knew that Cromwell is a firm of people who truly care about the built environment and how it affects occupants. We champion the client's goals and always have their best interest in mind. And, she particularly loves working here because of the people and variety of projects.
If Cynthia could have another career, she would be a travel agent or event planner. She enjoys planning travel and events for family and friends. It makes her happy and challenges her organizational skills (she's fairly organized no matter what her desk looks like).