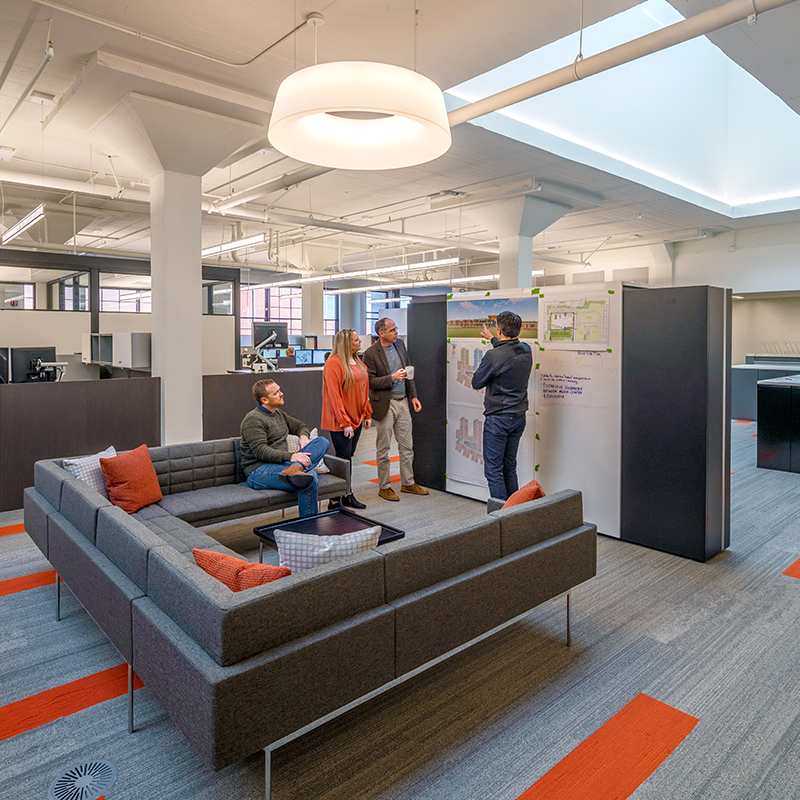 Cromwell Headquarters Achieves LEED Platinum Rating
Cromwell Architects Engineers is proud to announce our office at The Paint Factory in East Village is certified LEED Platinum 2009 Commercial Interiors. Having a sustainable office space not only provides a clean and comfortable work space for employees, but also a greener environment for our community.
"Implementing LEED was incredibly important for us in our move to the East Village," President Dan Fowler said. "Sustainability is an important part of our practice and we hope to be an example to both our clients and other organizations in our community." 
Innovative sustainability features of the building include the first solar skylights and pollution reducing roof in the State of Arkansas. New skylights were cut through the roof and second floor to light the central collaboration zone in the main studio and upper floor corridor.
Underfloor air distribution allows for a much more efficient distribution of air at a lower volume, and allows every individual in the studio to control the amount of air in their workspace.
A solar hot water system with re-circulation was employed. High-efficiency LED illumination in the studio fixtures allowed for greater spacing and less fixtures. Daylight harvesting and controls are also an important energy saving feature.
Cromwell invested heavily in energy performance of the office space. The team performed enhanced commissioning of systems through design and construction. On-going commissioning services that include nearly constant monitoring of the performance of the mechanical system and routine quarterly walk-downs of the facility have increased visibility of potential and known issues that could reduce the efficiency of various systems.
The team also implemented an enhanced data collection tool that allows for multi-directional trend analysis of energy usage in the building – taking a big data approach to the analysis of data that exceeds basic trend analysis that most building automation systems utilize.
The building includes drip irrigation and extensive use of native plants that will lower the water consumption of the building. Bio-retention areas were added at the nearby intersection of Shall and 6th streets for water quality. Structured concrete rain gardens were added to the south of the building at the employee entrance, where they capture partial/low roof storm water and slow velocity and water plants.
Plants and wildflowers were added in lieu of sod to reduce water consumption and create an urban habitat. 90 percent of the plants are native to Arkansas.
Cromwell believes in doing the right thing for the environment and for our clients. Cromwell's green design can be seen in some of the most iconic sustainable facilities in Arkansas. Some of our successes include: Heifer International, Clinton Presidential Library, University of Arkansas at Little Rock George W. Donaghey EIT Building, Winrock International, Pulaski Heights United Methodist Church, and University of Arkansas Innovation Center. These facilities have all achieved ratings from certified to platinum. We are incredibly proud of the LEED Platinum certification for our headquarters office and look forward to increasing sustainable design across the State of Arkansas, the country, and the world.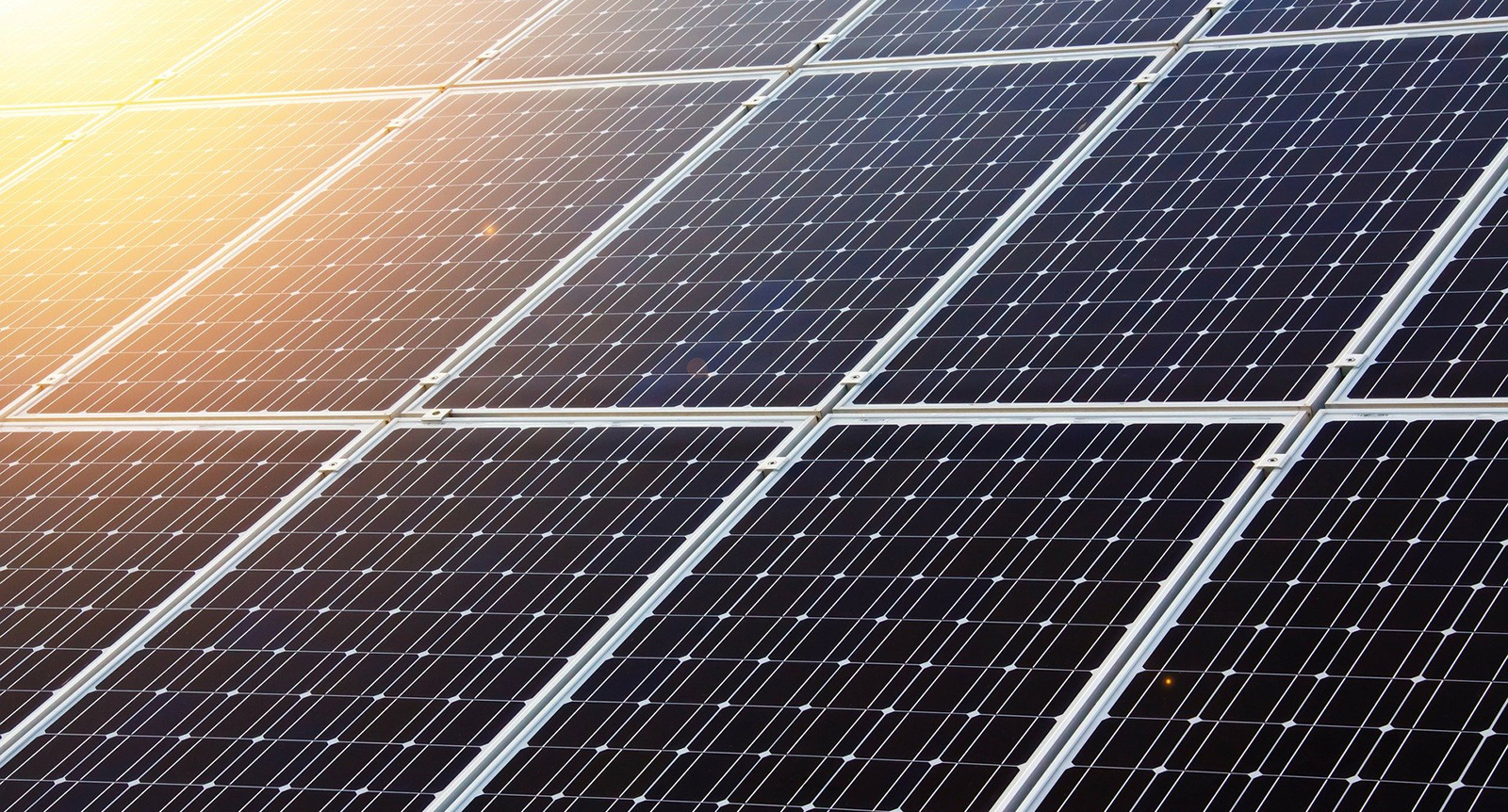 PACE-ing Energy Conservation
Building for a Changing Climate in Arkansas