Many of our clients rely on their facilities to support critical services, missions, and production. Cromwell provides expertise on resiliency planning to assess and address risks, plus design robust backup systems. These holistic services provide assurance that our clients' facilities are operational, especially when they are needed most.
Assessment
Critical to any resiliency planning is a detailed baseline assessment. Utility bills, record drawings, site investigations, and other sources of information provide insight on a facility's ability to recover from, or possibly completely avoid, outages. Cromwell's experience assessing buildings of a critical nature is valuable in uncovering risk exposure and prioritizing the actions required to increase facility resiliency.
Risk Reduction
When critical mission continuity and productivity relies on the building systems, outages are unacceptable. Reducing risk exposure provides a proactive avenue to prevent such outages and increases the reliability of the systems supporting business or mission needs. Property improvements can drastically reduce the likelihood of utility interruptions.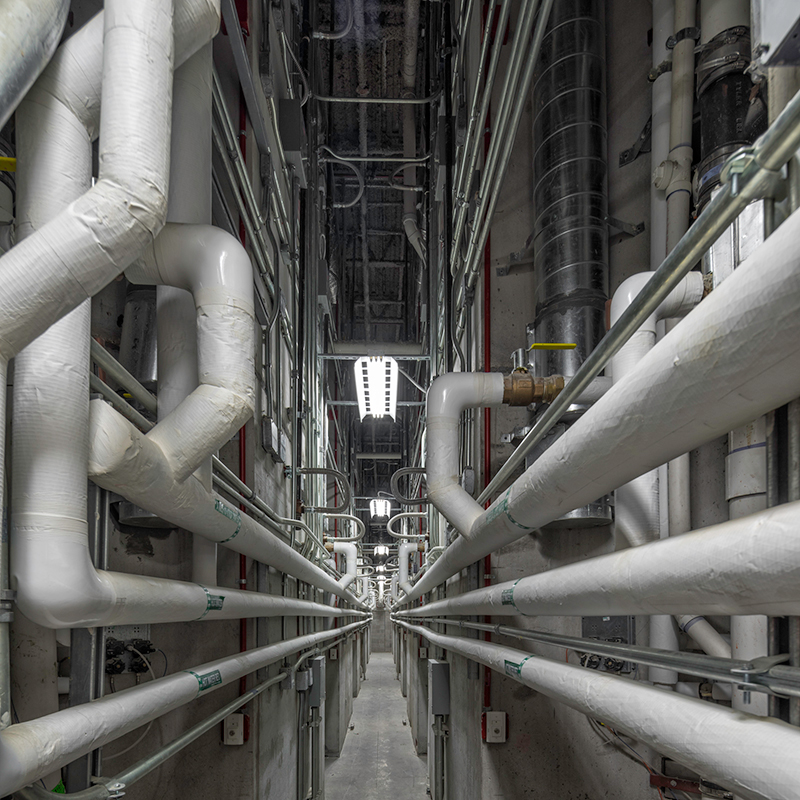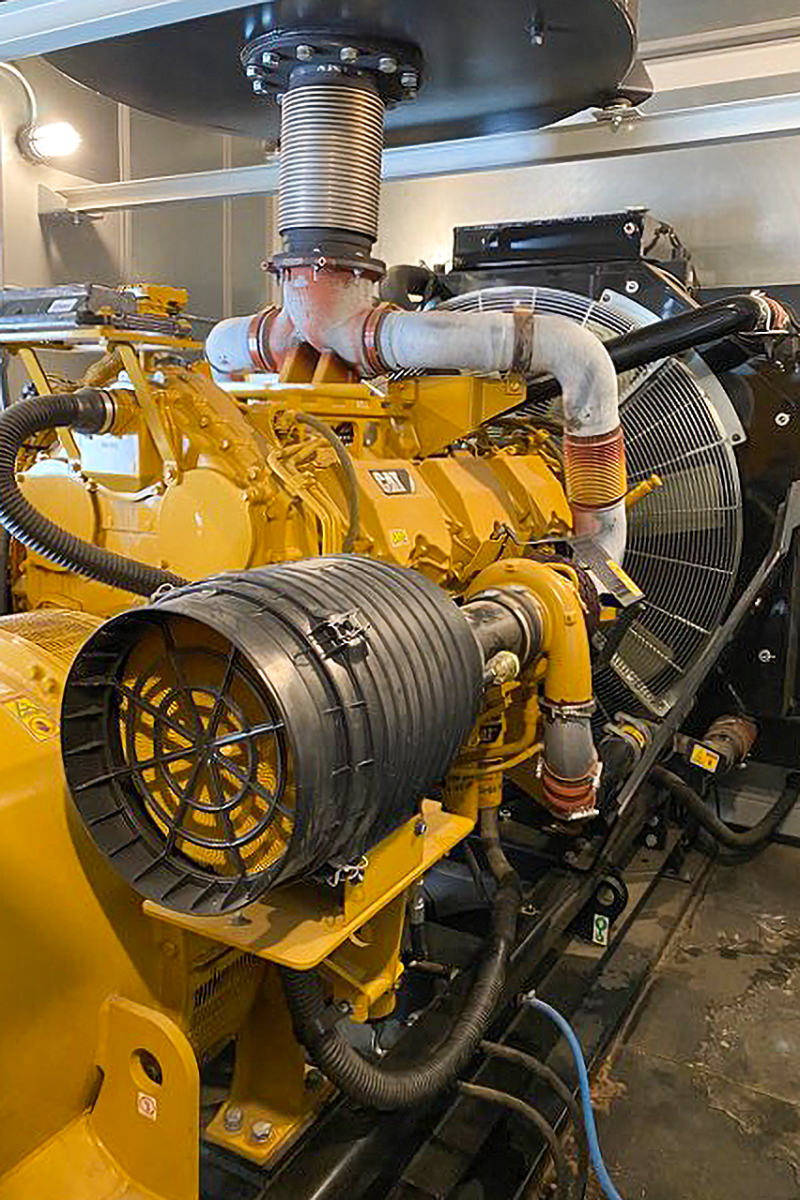 Energy and Resource Redundancy
For facilities where major utility interruptions are simply not an option, on site backup systems can be designed to sustain productivity throughout an unplanned outage. In addition to emergency backup, these installations can in some cases provide a positive return on investment due to decreased utility usage and peak demands. Cromwell can design appropriately sized systems for on-site electricity, natural gas, and water backup. We can also provide advice on changes in utility rate structure agreements to capitalize on those investments. Increasing energy efficiency and acting on other sustainability focused efforts can help extract the most value from these systems.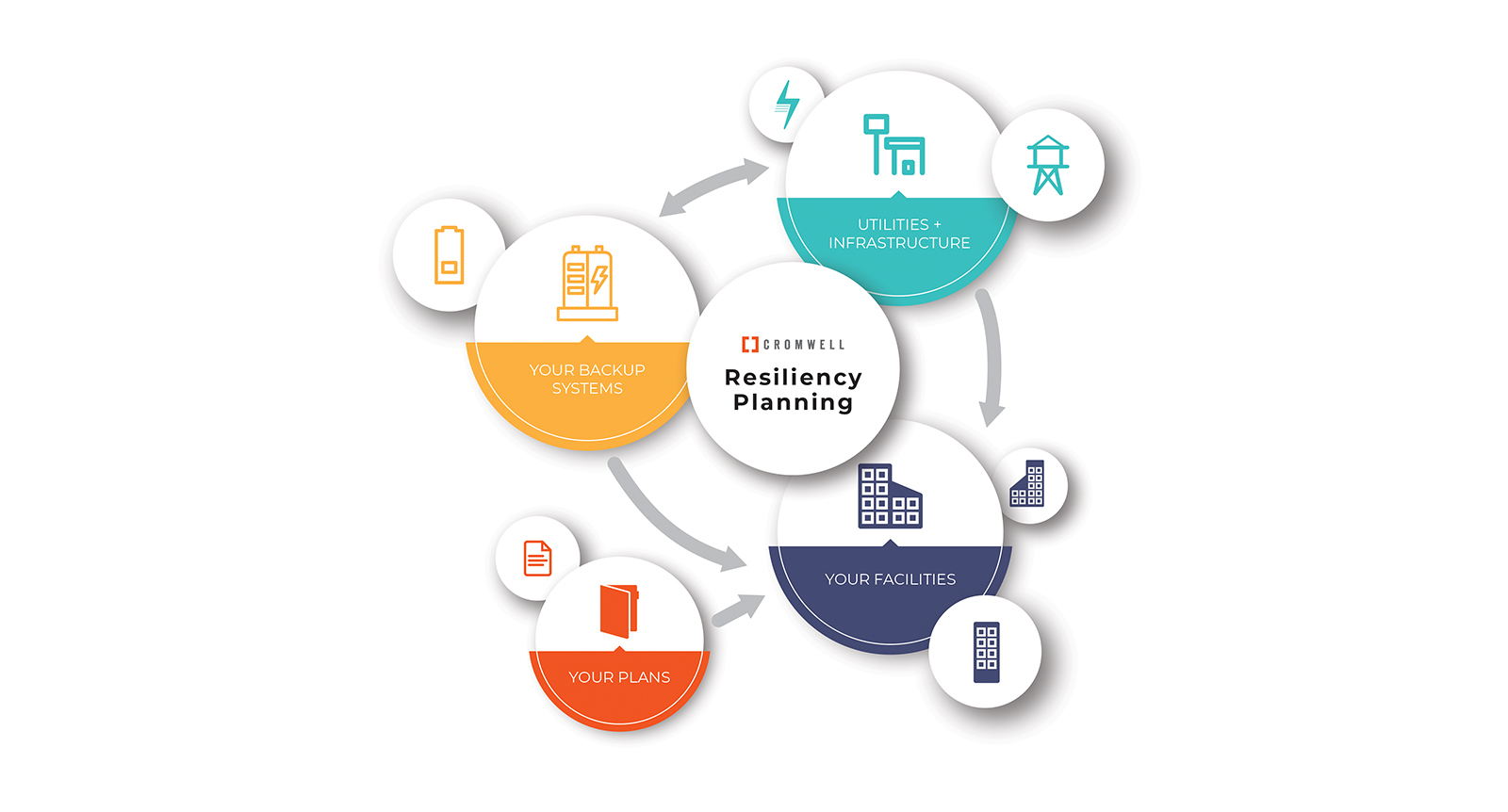 Department of Defense Resiliency Planning
Cromwell is experienced in developing resiliency plans for our Department of Defense clients. Though resiliency has always been important to sustaining critical missions, additional emphasis has been placed on these efforts recently when the 2020 Defense Act added "resilience" as an acceptable justification to Congress when requesting project funding. Installation Energy and Water Plans, or IEWPs, focus on resilience specific to energy and water requirements for critical missions, and can provide valuable information when developing a more holistic view through the creation and implementation of a Resilience Component Plan (RCP).