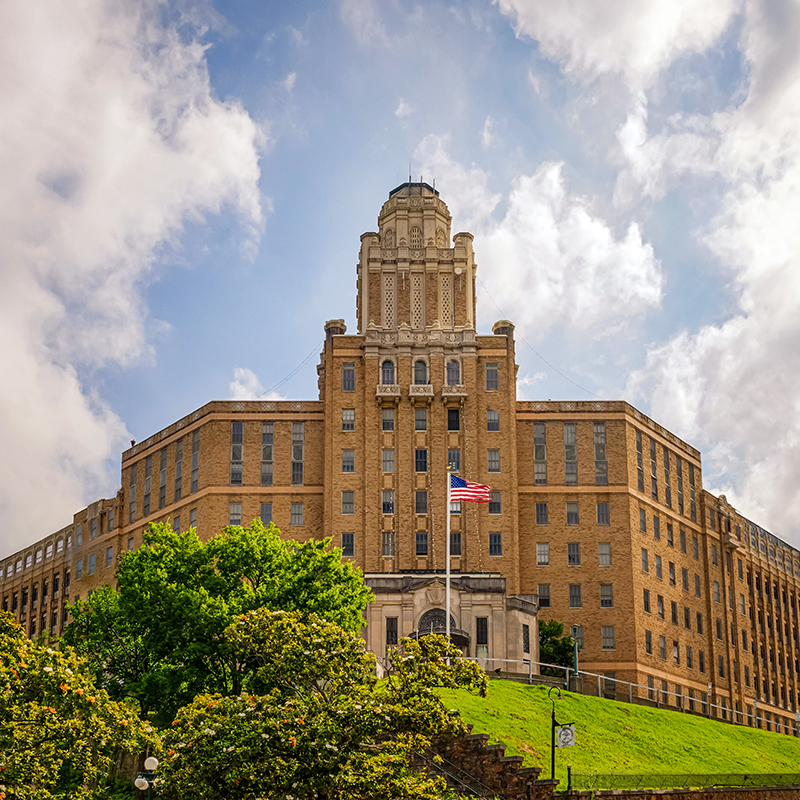 Preserving Arkansas' Architectural and Historical Legacies
Since 1999, nonprofit organization Preserve Arkansas has been releasing Arkansas's Most Endangered Historic Places List in an effort to draw attention to historically and architecturally significant properties throughout the state that are at risk of being lost due to neglect. The list brings awareness to these significant sites with the hopes of rallying the support of the community and preserving Arkansas' architectural legacies so that the structures may be saved for many generations to come. 
Arkansas history is deeply rooted in cultural values and stories that can be told through its architecture thereby making the Endangered Places List a key facilitator in creating interest in historically significant places that will be lost without intervention. In order to understand who we are now and how things came to be, we must understand the past and where we came from. Buildings and structures respond to period specific social and environmental factors that met the criteria of the time and location. By preserving Arkansas' architectural legacies, a historic reference point is created that can then be used to inform the present and explain the past through place. 
Buildings and monuments help to define cities; consider The New York City skyline, San Francisco Bay and the Golden Gate Bridge, Rome with the Pantheon, St. Peter's Basilica and the Roman Forum. On a smaller scale, this too can be said for a variety of cities in Arkansas.
This year, the Army & Navy General Hospital in Hot Springs is set to revert back to the federal government unless the State of Arkansas can come up with a use for the grand, Spanish Revival-style building. Sitting high and overlooking downtown Hot Springs, the nationally significant building harkens back to Hot Springs during World War II where the town was considered a place for healing thanks to both the hot spring baths and this General Hospital. To lose this would mean losing a significant piece of the defining landscape that is part of bustling downtown Hot Springs.
In addition to buildings, preserving the legacy of great Arkansas architects like Charles Thompson also plays a role in promoting our state's rich history. There is creative value in the architecture that has been explored by Arkansas architects who were responding to a specific period of time and environmental circumstances through buildings. By stabilizing and maintaining places like the Bank of Carthage, not only would we be able to add to the list of Thompson's still standing designs but we can also try see the world through his eyes many decades ago.
It is important to save our state's historically significant places as a means to promote tourism and boost the Arkansas economy. Creating destination points statewide is a valuable asset financially, educationally, and culturally. In part, Arkansas is the travel destination it is because of the wide variety of historic structures that tell a story and inform visitors of eras that helped to define and build the state we are today. 
By bringing awareness and support to the properties on the Endangered List, Preserve Arkansas is creating the opportunity for Arkansans to come together to save and promote Arkansas' history. It is thanks in large part to the efforts of Preserve Arkansas that countless homes, buildings, and landmarks are still standing and being maintained or restored including Johnny Cash's boyhood home, houses throughout the Central High Neighborhood in Little Rock, and the Toltec Mounds Landmark.
Preservation is empowering. It allows Arkansans to have a say in their past, present, and future. Maintaining high quality buildings within the state of Arkansas shows that we take pride in our state and our history.
There are many ways that people can support the preservation of Arkansas' historically significant properties including donating to or becoming a sustaining member of Preserve Arkansas, advocating in your community on behalf of the buildings on the Endangered List, and volunteering to help maintain buildings and monuments that are at risk of being damaged, deteriorated, or lost.
This article was originally published in AMP News Online.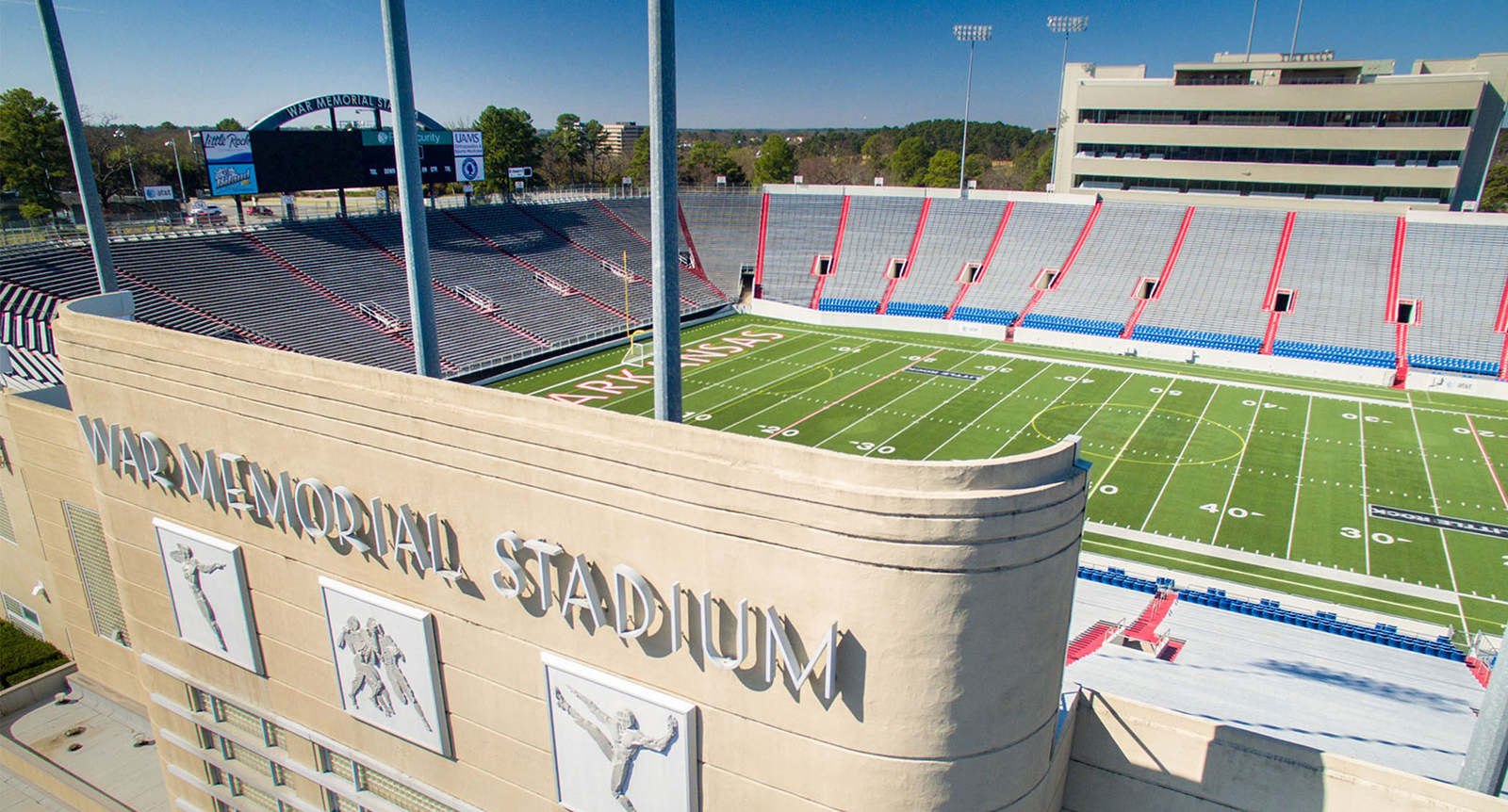 Task Force Makes Recommend­ations for War Memorial Park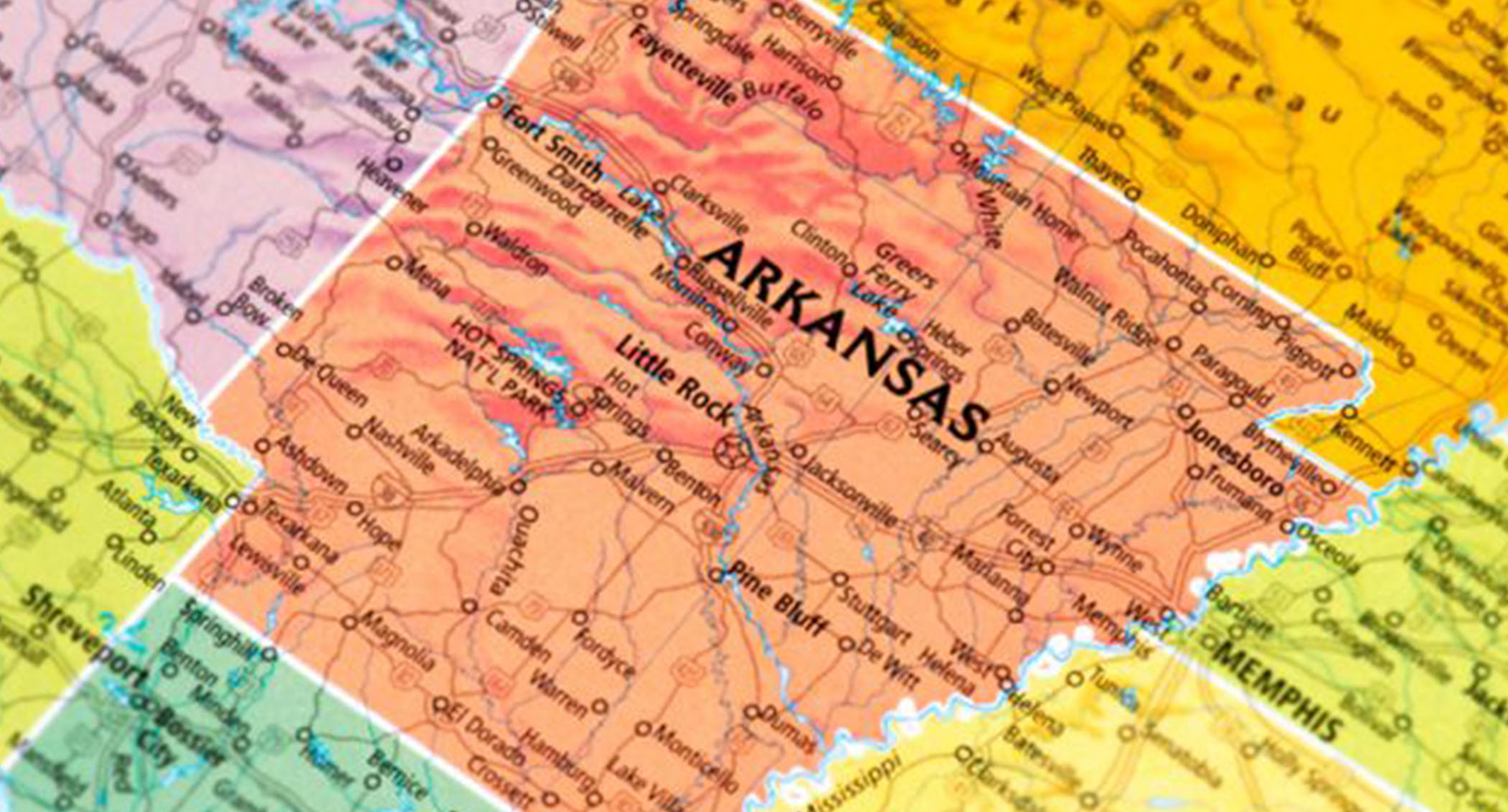 Investment Potential in Arkansas Opportunity Zones