Engineers provide the science behind how a building is put together. Cromwell has all major building services engineers in-house which gives us the benefit of providing an integrated, coordinated design process for our projects from start to finish.  This affords clients with a valuable resource, not only in design and construction, but also in operating and maintaining facilities.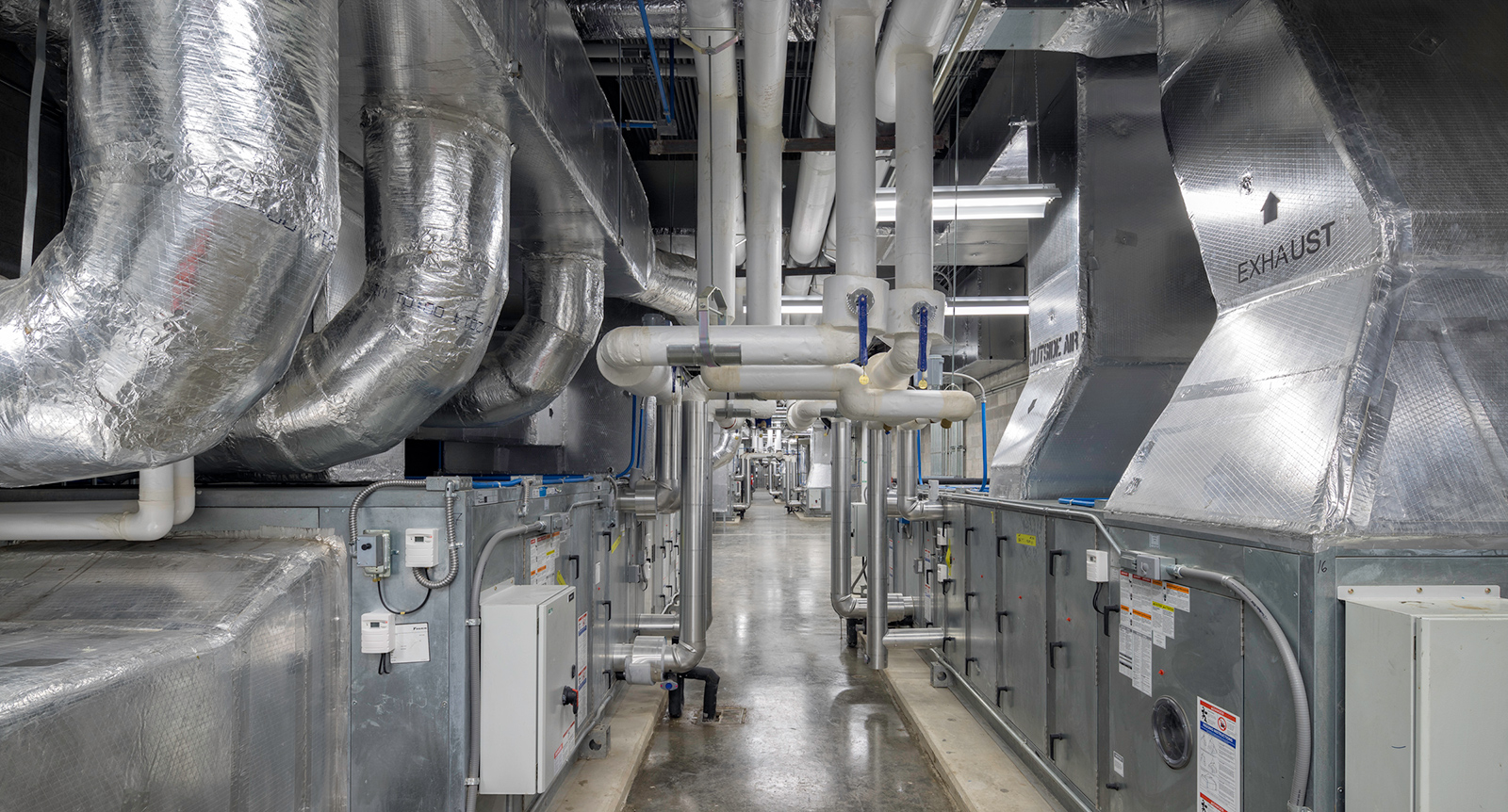 We offer the engineering disciplines of structural, civil, mechanical, fire protection, and electrical. All are housed under one roof and work cohesively together, along with our other design disciplines, to provide the client with comprehensive and integrated whole building system design solutions.
Civil
Specializing in site design, our civil engineering team collaborates seamlessly with the Cromwell design group. This encompasses everything from locating buildings to planning key components like parking, sidewalks, fire lanes, and utilities. We specialize in various civil projects, from municipal services to ADA evaluations, campgrounds, and access roads, catering to outdoor construction needs.
Electrical
Cromwell's electrical engineering experts excel in lighting, power, and communication systems. Working alongside other design disciplines, they influence decisions on light fixtures, power/data connections, and exterior electrical requirements. Their expertise extends to secure communications, ensuring your project's needs are met comprehensively.
Fire Protection
Our fire protection engineers employ scientific principles to shield lives, property, and environments from fire and smoke. Evaluating safety goals, they collaborate with our design disciplines to ensure clients' buildings are secure havens.
Mechanical
With extensive experience, our mechanical engineers handle diverse projects from new constructions to renovations. Their mastery spans HVAC, plumbing, controls design, and more. Partnering with other disciplines, Cromwell's mechanical engineering team meets urgent requirements and offers expert solutions.
Structural
Structural engineers craft the foundations of buildings, fortifying them against environmental forces. Designed to withstand weight, occupants, and natural loads, our structures balance client needs and architectural visions, while embracing cost-effective construction.
Building Services
On average, construction cost is only approximately three percent of the cost of the entire life cycle of a building. The other 97 percent is represented by maintenance (12 percent) and operational costs (85 percent). Cromwell offers a unique set of skills that allow us to be your partner and help to reduce costs throughout the entire life cycle of your facility.