Engineers provide the science behind how a building is put together. Cromwell has all major building services engineers in-house which gives us the benefit of providing an integrated, coordinated design process for our projects from start to finish.  This affords clients with a valuable resource, not only in design and construction, but also in operating and maintaining facilities.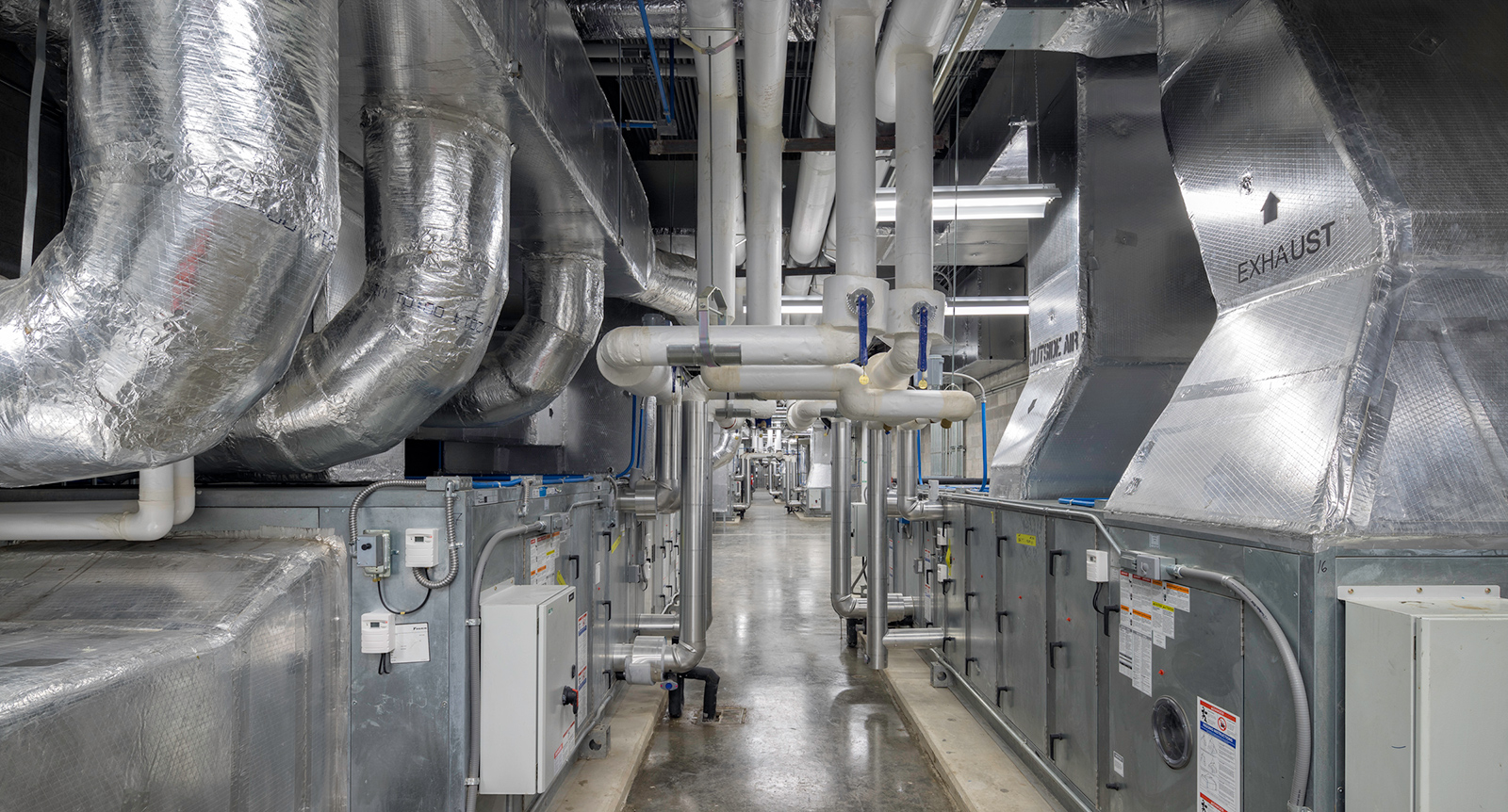 We offer the engineering disciplines of structural, civil, mechanical, fire protection, and electrical. All are housed under one roof and work cohesively together, along with our other design disciplines, to provide the client with comprehensive and integrated whole building system design solutions.
Civil
Our civil team is well-versed in site design in collaboration with the rest of the Cromwell design team. Site design includes locating the building and laying out site components, such as parking, sidewalks, fire lanes, service yards, bike paths, jogging trails, outdoor recreation, stormwater drainage, detention, erosion control, and utilities. We also perform civil only projects ranging from on-call services for municipalities and educational institutions to parking lots, site ADA evaluations, camp grounds, access roads, and almost anything needed outside. 
Electrical
Cromwell's electrical engineering team is skilled in lighting design, power, communication system design, and secure communications. They work with other design disciplines to help decide light fixture selection, power / data connections for furniture, finish selection, power for specific equipment, exterior electrical requirements, and location for site lighting fixtures, among many other tasks to meet the needs of our clients' projects.
Fire Protection
Our fire protection engineers apply science and engineering principles to our projects to protect people, property, and their environments from the harmful and destructive effects of fire and smoke by evaluating the life safety and property protection goals of buildings. Our engineers work alongside the rest of our design disciplines to ensure the safety of our clients' buildings.
Mechanical
Our mechanical engineers have broad experience in new construction, renovation projects, and existing building assessments. They work on a wide range of projects and are experts in HVAC, plumbing, medical gas, process piping, and controls design. Cromwell's mechanical team works alongside all other design disciplines to meet urgent needs and provide expert designs for our clients.
Structural
Structural engineers are responsible for designing the bones of a building, the structural frame, and the foundations to support the architectural design and other engineering systems of the building. Each structure is designed to resist the weight of the building itself, the occupants, and environmental loads such as wind, earthquakes, and snow. Our structural engineers pride themselves on being able to provide designs that balance the client's needs and the architect's vision with the most economical construction.