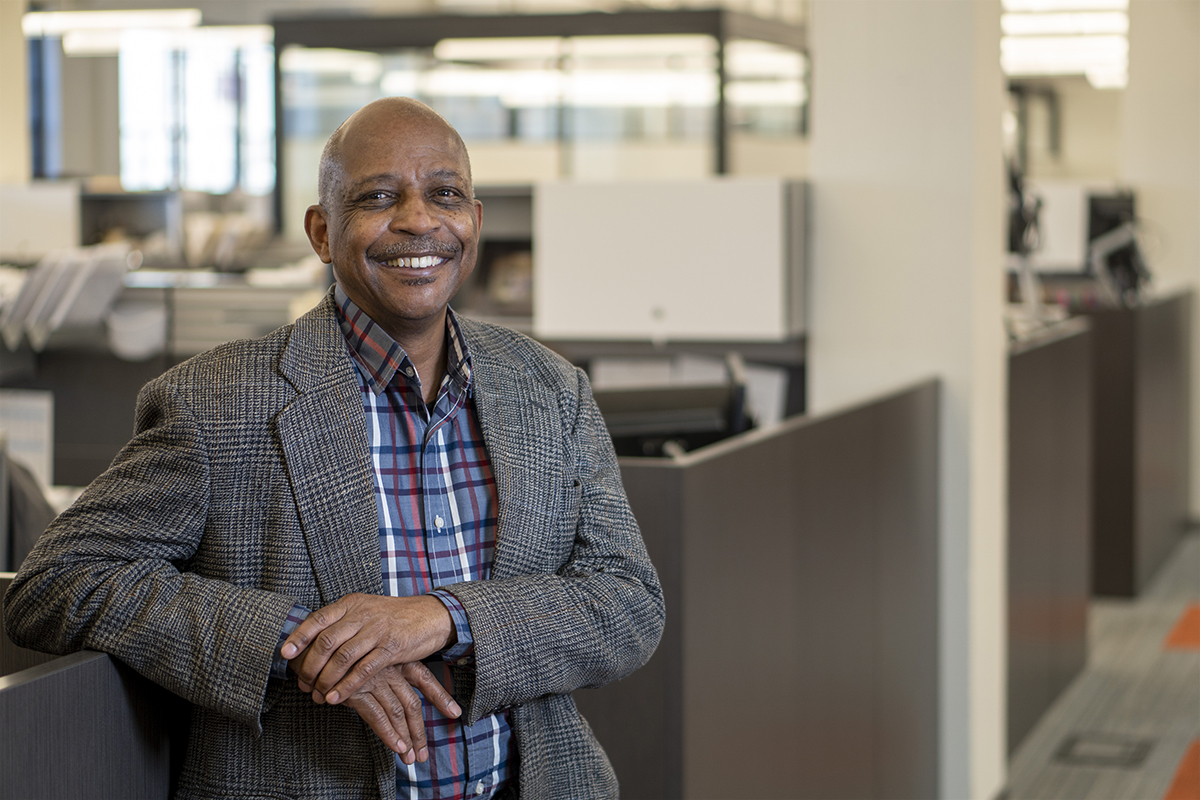 Email   |   (501)400-1102
Larry is full of life, love, and joy. He always has a smile on his face and is the first person to step up when someone needs help. In his free time Larry likes to watch and play sports, walk, and help others fix up their yards and homes.
Larry loves food. He says he loves so many different kinds of foods that he can't even name his favorite restaurant. But, he can cook some mean crab legs and lobster tail. And, of course, his favorite Cromwell event is any of them with food and drinks because he enjoys fellowshipping with co-workers.
Larry served 27 years in the armed forces and is a retired Chief Petty Officer of the United States Navy and Naval Reserves. He started his path with Cromwell in 1984 and is an integral part of our mechanical engineering department.
His advice for someone pursuing mechanical engineering? Be the best and make the best of it.